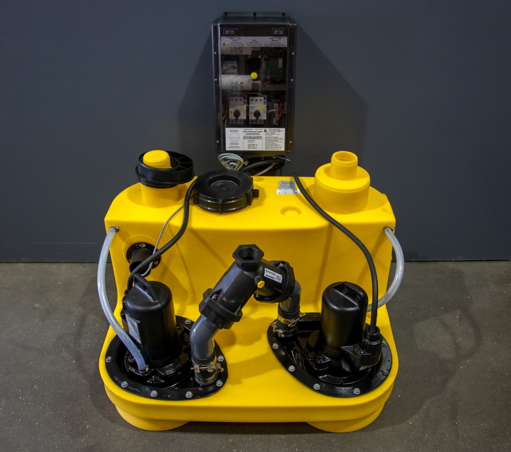 If you want a resilient floor mounted sewage lifting station that will handle multiple toilets in busy commercial premises like casual dining outlets to night clubs ask for the EffluMaxi.
View the New sewage lifting station brochure; find out how the EffluMaxi has been the first choice for consultants and contractors for over 30 years in the UK.
The EffluMaxi is almost certainly the most common floor mounted sewage pumping system in the UK- The reasons are straightforward- It's proven to be resilient to clogging and blockages, simple to install and operate, easy to maintain.
Key components of the EffluMaxi pumping system that make the difference-
Large vortex and heavy duty cutter commercial pumps- 240v & 3ph
A rigid float arm- Accurate start/stop, but not sensitive to fats, oils or foreign objects like pressure switches
Ask the application team at Pump Technology Ltd, about your wastewater and sewage public health pumping requirements we will be pleased to confirm a pump selection for you.
EffluMaxi Pumps are available from our extensive stock, here in Aldermaston, Berkshire.