Nationwide Delivery: Fully Stocked Warehouse
Mon to Fri: 9:00am – 5:00pm: Same Day Despatch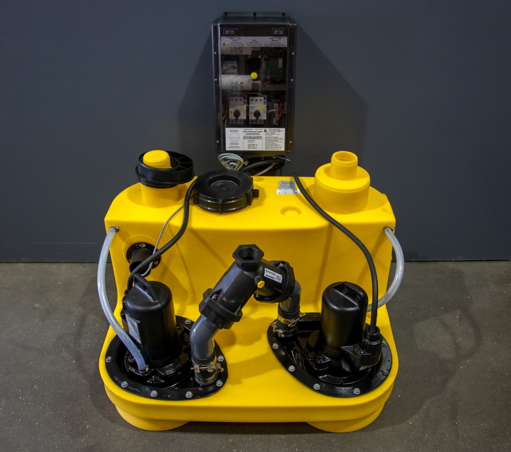 Sewage Pump System (Floor Mounted)
The floor mounted sewage pump system is still considered to be "new" technology, but we have been successfully marketing them with great success for 20 years.
Among our happy clients are Tesco, Aldi, Marks and Spencer, Costa Coffee and Caffe Nero who all use this technology.
Using this floor mounted sewage pump technology you are able to put a bank of toilets on the 17th storey of a building, and the other advantage is that they are able to handle other sanitary items that can sometimes be put down the toilet.
Customers like Caffe Nero like our single sewage pump system because in the past they have had terrible problems with the general public abusing the public facilities that Caffe Nero have on offer.
The Sewage Pump Range: The EffluMaxi
In commercial situations, they are hugely superior to the"domestic" macerator systems that are currently available.
Let Pump Technology Ltd take the strain: One Company, One Solution, One CALL
To get technical help for the right specification the first time, call 0118 982 1555 and talk to a real person